July 27, 2016 1:55 am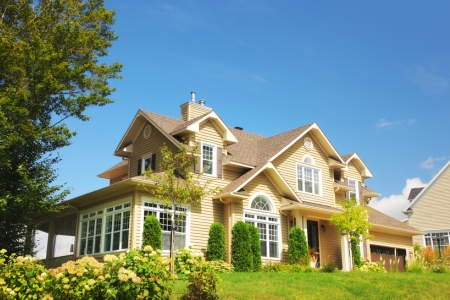 The U.S. Census Bureau recently unveiled the latest national annual data on the characteristics of new, privately-owned residences, gathered in the 2015 Survey of Construction (SOC). The SOC's statistics divulge trends in homebuilding, painting an insightful portrait of the American home today.
According to the SOC, the median size of a single-family house built last year is 2,467 square feet. Of the 648,000 single-family homes built last year:
• 600,000 have air conditioning
• 282,000 have at least four bedrooms
• 246,000 have at least three bathrooms
• 183,000 have a fiber-cement exterior
• 137,000 have an open foyer
• 122,000 have a patio and porch
• 66,000 have at most two bedrooms
• 25,000 have at most one and one-half bathrooms
The median size of a single-family house sold last year is 2,520 square feet, according to the SOC. Of the 501,000 single-family homes sold last year:
• 453,000 are detached homes
• 348,000 were paid for with conventional financing
• 327,000 have a two-car garage
• 278,000 have two stories
• 200,000 have one story
• 131,000 have at least a three-car garage
• 49,000 are attached homes
• 42,000 were VA-guaranteed
• 24,000 have at least three stories
The median sale price of a new single-family house sold last year was $296,400—the average sale price, conversely, was $360,600, per the SOC.
To learn how your home aligns with these trends, view the interactive graphic, "New Single-Family Homes in 2015," at www.census.gov/construction/chars/interactive/.
Published with permission from RISMedia.